Grand Seiko: beautifully, precisely Japanese, inside and out.
The epitome of Seiko Watch Corporation's watchmaking
Grand Seiko timepieces are handmade in Japan by artisan craftsmen and women, for those who value perfection.

Every Grand Seiko offers signature high standards of beautifully Japanese precision, durability and legibility, brought to life through total in-house manufacture – as one of the very few vertically integrated watchmakers in the world.

The movement in each Grand Seiko timepiece is handcrafted from components made entirely in-house – from the quartz crystals grown in their own autoclaves, to the hairsprings at the heart of their mechanical watches, every critical piece is made in their own facilities.

The purpose of a timepiece is exquisitely simple; to measure the passage of time. The art of watchmaking is to measure time with precision that will endure - a challenge the brand has relished since the first Grand Seiko in 1960. For over half a century, Grand Seiko has quietly made by hand some of the most precise watches the world has ever known.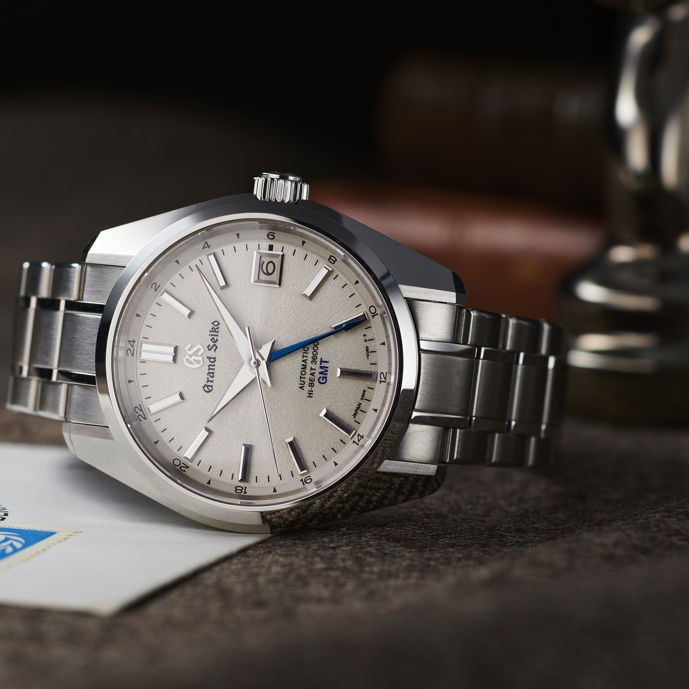 Grand Seiko Collections
GRAND SEIKO HERITAGE COLLECTION
Breathing new life into tradition, emphasising well-balanced design, expressing the pure essentials of watchmaking

GRAND SEIKO ELEGANCE COLLECTION
Resilience for everyday wear, with refinement for landmark occasions when everything has to be just right

GRAND SEIKO SPORT COLLECTION
Precision, legibility and durability that the discerning sports watch lover needs and desires

In celebration of our dynamic partnership, the Watches of Switzerland Group and Grand Seiko announced in early 2020, our first ever collaboration on the new "Toge Special Edition" timepiece exclusively at Watches of Switzerland and Mayors stores in the US as well as Watches of Switzerland stores in the UK.