Who we are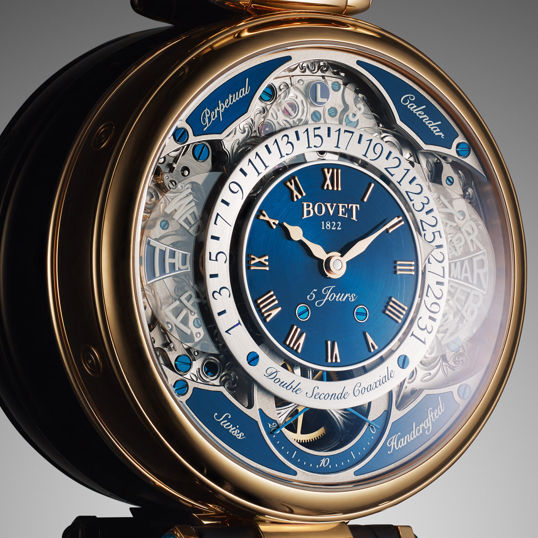 We have long-standing, collaborative partnerships with the most recognised and prestigious luxury watch brands. Our stores are well-invested and feature a spacious, contemporary, inviting, welcoming, high-end luxury feel, further enhancing the prestigious brands which are showcased.
Our People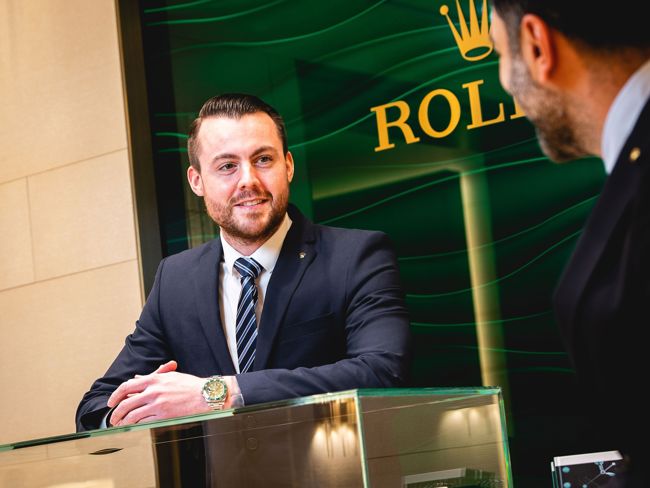 Expert Customer Service
Honoured to represent our luxury brand partners, our goal is to deliver a customer experience that is welcoming yet unpretentious and underpinned by deep product and category knowledge.
From the warm welcome of our security teams to a personalised, by appointment sales consultation with one of the Watches of Switzerland Group's expert colleagues, clients are invited to enjoy the hospitality of our luxury showrooms whilst being advised on the purchase that will most meet their needs and desires.
Our leading-edge CRM platform ensures that clients and sales colleagues build enduring and meaningful relationships for the long term.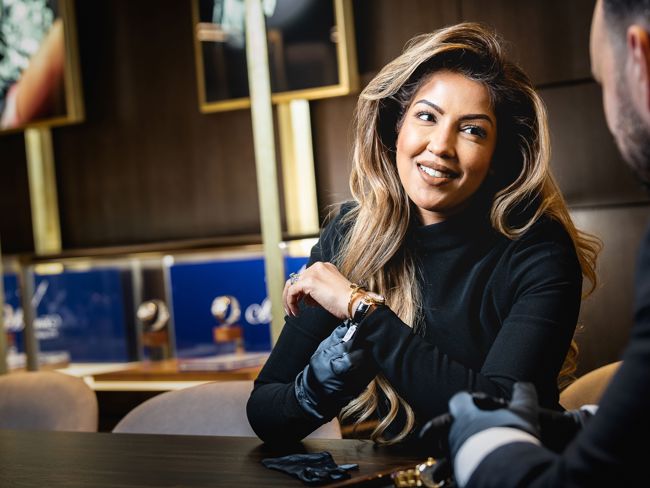 Diversity and Inclusion
We believe in equality for all and are fully committed to promoting an inclusive culture and diverse workforce. Ensuring a culture of fairness and equality underpins our decisions, actions and behaviours and we know that this is an environment where people can give their best.
All colleagues regardless of gender, race, religion, sexual orientation, disability age, mental status, political or philosophical beliefs are treated with dignity and respect and should feel safe and empowered to work without fear of bullying or harassment.
Our Equal Opportunities policy ensures that occasions for development, promotion, opportunity and advancement are based solely on objective, measured criteria relevant to the situation and we are confident that women and men are paid equally for equivalent work. Full and fair consideration is given to job applications from disabled persons, taking into account their particular aptitudes and abilities.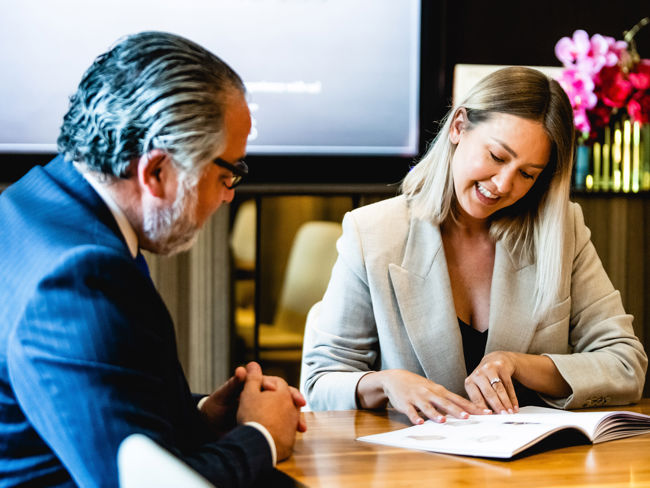 Learning and Development
Delivering the highest level of customer experience is a key differentiator for the Watches of Switzerland Group and we place a huge importance on training and development.
We have a well-established suite of in-house training programmes to support product knowledge, enhance selling capability and develop coaching and management skills.
We collaborate closely with our luxury brand partners to deliver intensive product knowledge and customer experience training and our programmes are held in high regard in the sector.
Our colleagues are self-starters when it comes to their development and our wide range of e-learning modules ensures that learning is accessible to all.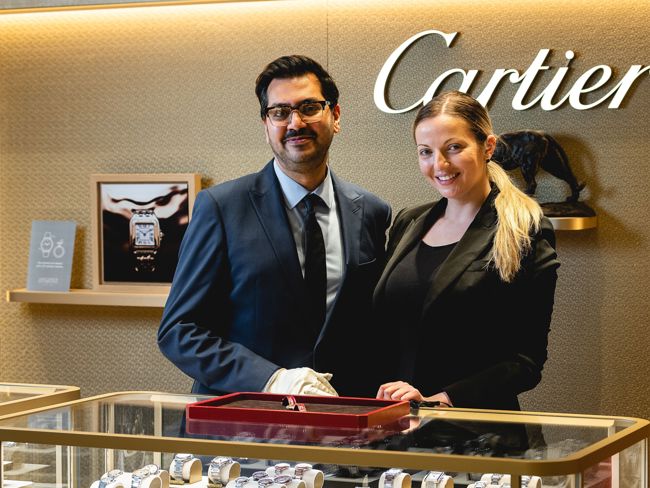 Talent and Succession
As our business grows and develops, the ability to attract and retain talent is key.  Our goal is to build a loyal team of highly trained and engaged colleagues who are committed to developing their careers with the Group. We encourage colleagues to nurture their development and constantly monitor the market to build our future pipeline.
Our growth affords colleagues with the opportunity to develop and progress and we are delighted to have been able to recognise our rising stars with a range of promotions across the Group.

We are the leading luxury watch specialist in the UK with a growing position in the US.
Our multi-channel leadership has been established through a network which includes multi-brand stores, a presence in travel retail, a strong online platform and a growing portfolio of mono-brand boutiques in partnership with Rolex, TAG Heuer, OMEGA, Audemars Piguet and Breitling. Our well-invested portfolio consists of 131 stores in the UK and 40 stores in the US (as at 1 May 2022).
EST. 1924
Watches of Switzerland is a globally recognised modern, leading retailer of the most prestigious luxury watch brands in the world including Rolex, Patek Philippe, Audemars Piguet, Cartier, OMEGA, TAG Heuer, Breitling, Tudor, Blancpain, Vacheron Constantin, Panerai, IWC, Jaeger-LeCoultre, Piaget, Hublot, Zenith, Breguet, Bovet and Grand Seiko.
Founded in 1924, Watches of Switzerland has been retailing the world's finest watches for over 90 years. The Company began trading as a mail-order business under the name G & M Lane on Ludgate Hill, and now has stores in leading retail destinations across the UK, in London, Manchester, Glasgow, Birmingham, Brighton and Cardiff. Watches of Switzerland also has a strong presence in Terminals 2, 3, 4 and 5 at Heathrow Airport including three Rolex mono-brand boutiques and a presence in Gatwick North Terminal at Gatwick Airport. In 2018 Watches of Switzerland went international and now has two stores in New York, one in the Wynn Resort, Las Vegas, one in the Wynn Resort, Boston and a recently established presence in the Midwest with a store in Minneapolis.
Watches of Switzerland has an online presence in both the UK (watches-of-switzerland.co.uk) and the US (watchesofswitzerland.com).  In addition, there is also an online presence with Analog Shift.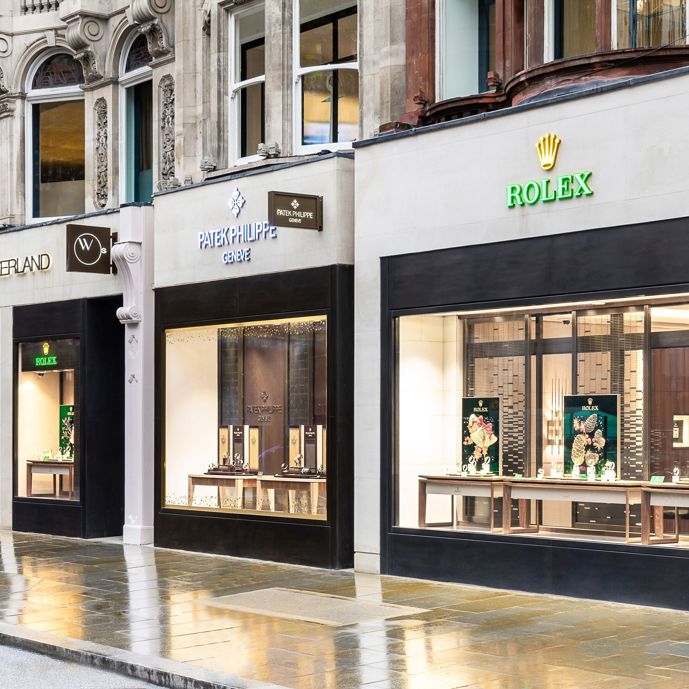 MONO–BRAND BOUTIQUES
The Watches of Switzerland Group is very proud to have been selected to operate single brand boutiques on behalf of some of the most important brand partners. These mono-brand boutiques give the opportunity to showcase the timepieces in a more tailored, brand-centric environment within purpose-designed settings.  This enables the ethos and culture of each individual brand to be more thoroughly demonstrated than is often possible in a multi-brand store environment.
The Watches of Switzerland Group operates mono-brand boutiques on behalf of Rolex, OMEGA, TAG Heuer and Breitling in both the UK and the US, Tudor and FOPE in the UK and Audemars Piguet , Grand Seiko and Bulgari in the US.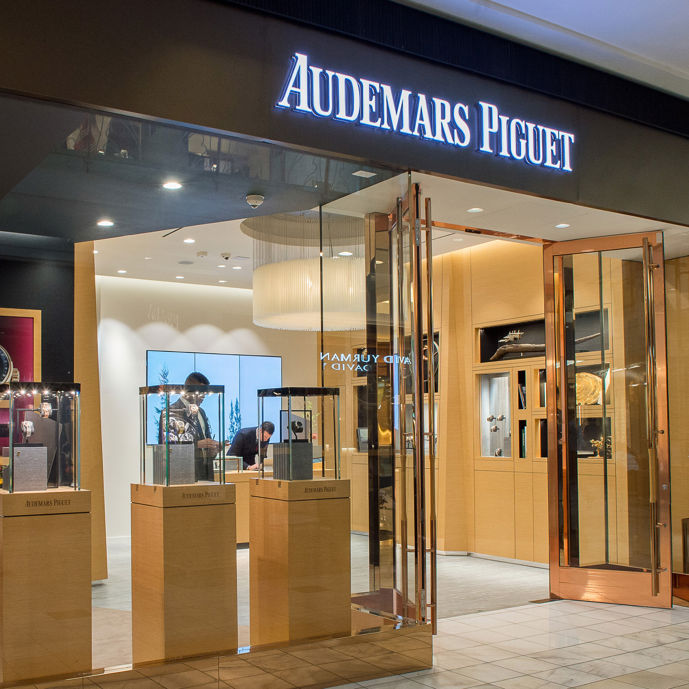 EST. 1775
2016 saw the relaunch of Mappin & Webb and since then the brand has been transformed into a luxury watch and jewellery retailer with stores in key locations such as Manchester, Glasgow, Gleneagles Hotel, City of London and a flagship store on Regent St. Mappin & Webb is destination for Rolex, Patek Philippe, Cartier, OMEGA, Jaeger-LeCoultre and Breitling.
Granted a Royal Warrant by Her Majesty Queen Victoria in 1897, the Company has held a Royal Warrant to each succeeding monarch and currently holds appointments as 'Jewellers, Goldsmiths and Silversmiths' to Her Majesty The Queen and 'Silversmiths' to His Royal Highness The Prince of Wales.
In 2012, Mappin & Webb's master craftsman was appointed Crown Jeweller, custodian of the Crown Jewels of Her Majesty The Queen, the greatest honour that can be bestowed upon a jeweller. In 2017 another Mappin & Webb master craftsman was appointed to the position and continues to hold this position.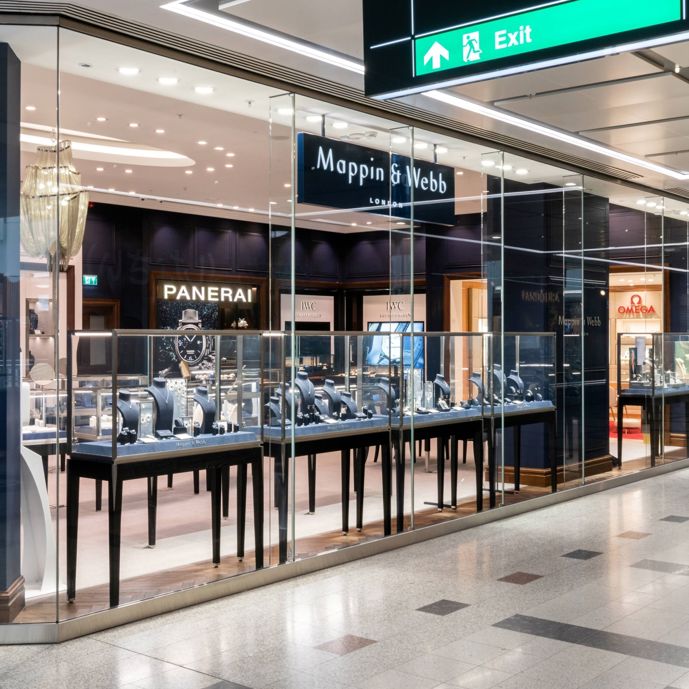 EST. 1778
Goldsmiths has been elevated and transformed over the last seven years into a modern, dynamic, luxury watch retailer complemented by a luxury jewellery offer which includes brands such as FOPE, Messika, Gucci, Jenny Packham and Mappin & Webb.
Goldsmiths is the destination for luxury watches such as Rolex, OMEGA, Tudor, TAG Heuer, Breitling and Cartier in key cities including Newcastle, (where the Goldsmiths brand began in 1778), Manchester, Sheffield, Birmingham, Liverpool and Glasgow.
In 1919, Goldsmiths was appointed as a Rolex agency and in 2019 saw the centenary celebrations of the partnership between the Watches of Switzerland Group and Rolex.
2021 has been an exciting year for Goldsmiths with the launch of the new Luxury store concept elevating the portfolio of stores to a new level.
Goldsmiths also trades successfully online with goldsmiths.co.uk.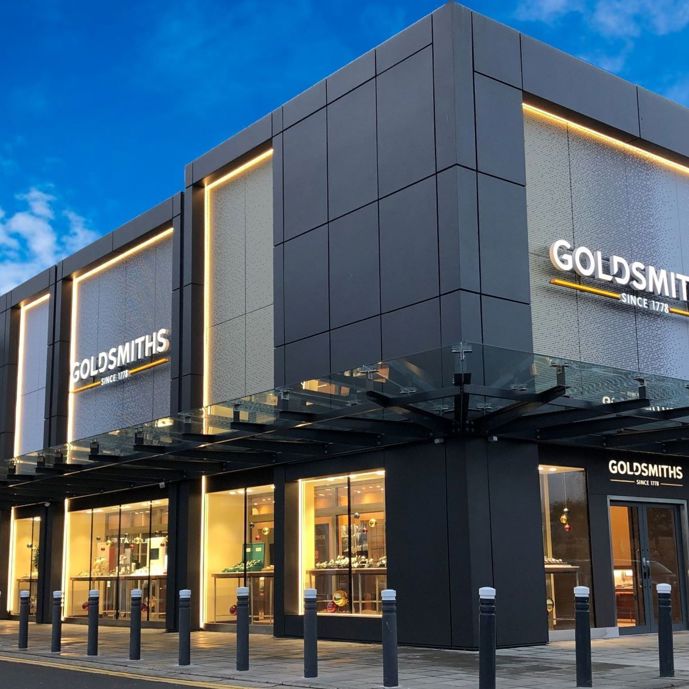 EST. 1910
Mayors is one of the most recognised watch and jewellery retailers in the US with a portfolio of stores in Florida and Georgia which include a Rolex boutique located in The Mall at Millenia, Orlando and an Audemars Piguet boutique in Lenox Square, Atlanta.
Mayors is a luxury retailer of watches and jewellery with brands such as Rolex, Cartier, IWC, OMEGA, TAG Heuer, Jaeger-LeCoultre, Vacheron Constantin, Mikimoto, Bulgari, Messika and Roberto Coin, as well as Mayors own collections of bridal, diamond and gold jewellery.
The brand is steeped in a rich heritage, founded by Irving Mayor Getz in 1910 in Cincinnati, Ohio. In 1937, he opened the first Mayors store in the heart of downtown Miami's business district. When Irving passed away, his son Samuel assumed control and developed Mayors' reputation as one of the nation's finest watch and jewellery retailer — a provider of outstanding client service.
Mayors operates a transactional website, mayors.com.  Mayors was acquired by the Watches of Switzerland Group in 2017.