Our collection of luxury jewellery encompasses some of the world's most luxurious brands, alongside our carefully created and exquisitely manufactured own brands. With our buyers at the forefront of trends as well as an innate sense of understanding what our customers need at every stage, milestone and celebration throughout their lives, we have an extensive range including timeless and contemporary pieces to suit all.
Mappin & Webb
Mappin & Webb's history within the jewellery and watch industry is like a rich tapestry with many different stories interweaved. We take those stories and create beautiful pieces to honour them. A handful of our collections are based on archival illustrations and jewellery pieces from our past, as we breathe new life into them for the modern day. Ranges such as the Carrington collection, one of our most iconic, has echoes of the past running through its designs, with the inclusion of timeless shapes and precious gemstones at the heart of each piece. Our Empress collection is another iconic range that takes design inspiration from an exotic motif uncovered in our archives, bringing to life the elegance of a mystical past, and our Renee collection pays homage to Art-Deco designs with its geometrical lines and scintillating diamond details.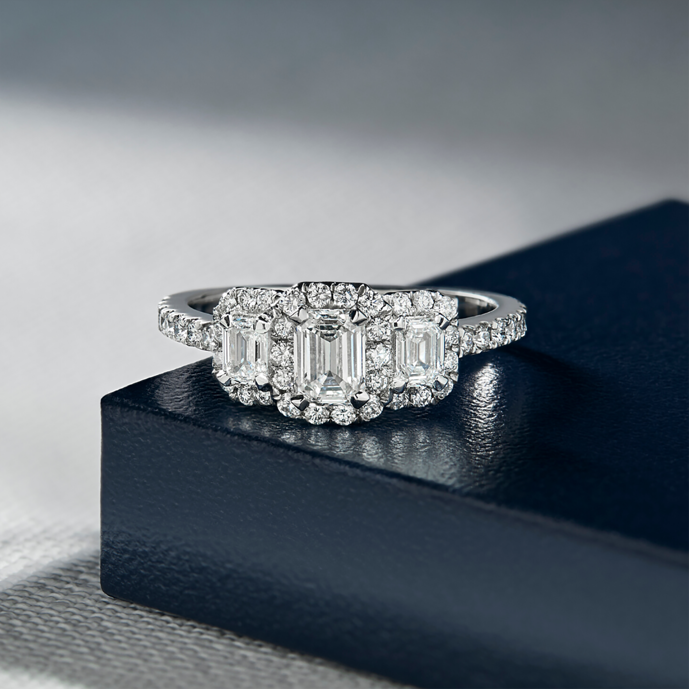 Goldsmiths
Goldsmiths features a wide choice of beautiful wedding and engagement rings in every shape and design, from the traditional round and princess cut to more contemporary cuts such as pear and marquise. Goldsmiths Brightest Diamond introduces one of the most brilliant cut diamonds in the world; the Goldsmiths exclusive 88 facet unique pattern adds additional facets to the bottom of the diamond, creating an immense flow of light for maximum brilliance, fire, scintillation and sparkle.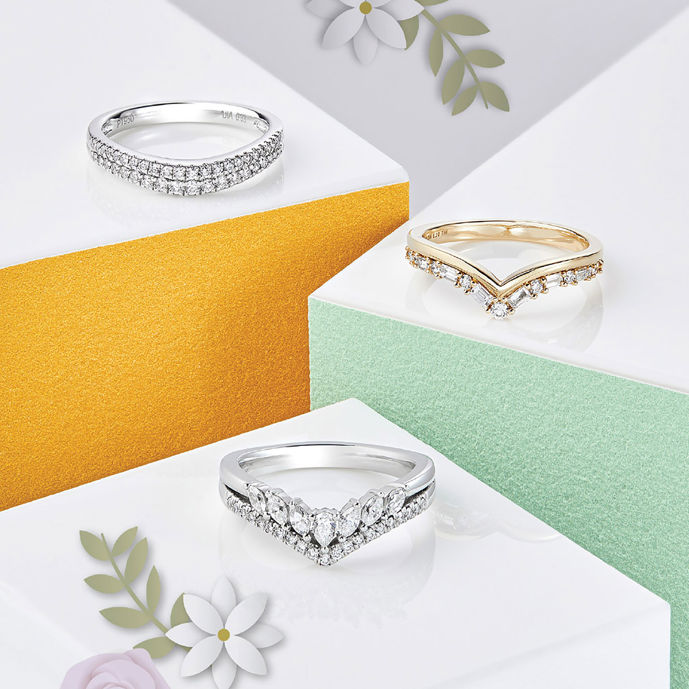 Mayors
For more than a century, Mayors has been defining luxury by bringing the world's most exclusive selection of iconic brands to connoisseurs of luxury jewellery and timepieces.
With a portfolio of stores throughout Florida and Georgia, Mayors serves as a luxury jewellery destination featuring an expansive range of diamond engagement rings through to wedding day jewellery, anniversary celebrations and special occasion high jewellery.
Encompassing signature diamond designs and exuding a sense of flawless elegance in 18ct white gold settings, The Marquesa Collection was created exclusively for Mayors by brand partner Roberto Coin. At Mayors you will find uncompromising quality, inspiring beauty and impeccable craftsmanship with curated offerings for every occasion.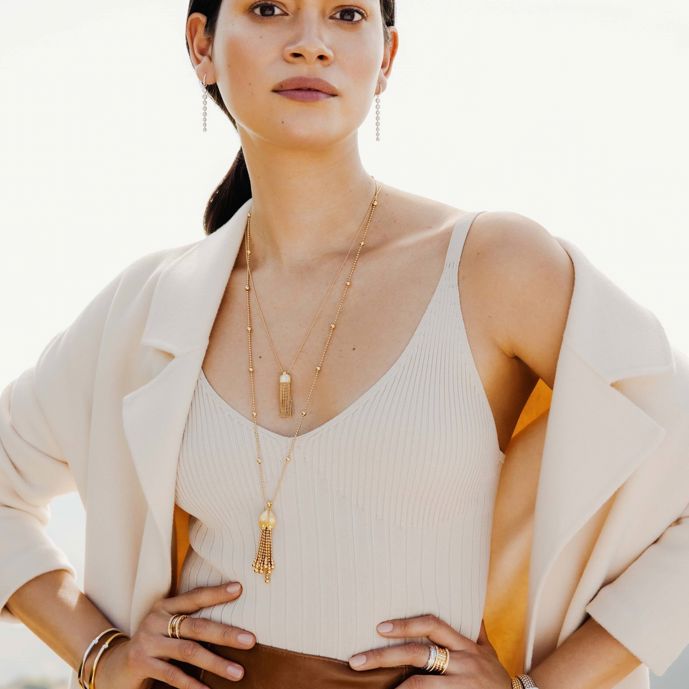 the partnership between the watches of switzerland group and Luxury Jewellery brands
We are delighted to partner with some of the most prominent and prestigious luxury jewellery brands, with an offering spanning our UK and US stores and websites. 
Excellence, femininity, and audacity are key values defining the essence of Parisian brand Messika. The pieces are fresh, light, and ultra-modern, with many celebrities opting for Messika on the red carpet. 
Drawing from the brand's rich heritage, the Birks jewellery collections bring to life the glory of Canadian nature - from morning dew to the fine details of a maple leaf. 
Italian brand FOPE is renowned for its meticulous craftsmanship and iconic designs such as the globally successful and innovative Flex'it collections.
Mikimoto is renowned for having the finest quality cultured pearls, and their pieces are exquisitely designed to showcase these beautiful gems. 
Gucci is globally recognised for its striking pieces that exude style and luxury. Their collections include a fine jewellery range, as well as a silver collection that is interspersed with their iconic monogram, among other contemporary designs, and they have been a firm favourite with luxury fashion influencers and celebrities.
Italian brand Roberto Coin's craftsmanship and design are impeccable, with many of their pieces embodying romance, femininity, and beauty. Many of their pieces house a special hidden treasure too in the form of a small ruby set in the designs. 
Within the UK specifically, you can also find several luxury jewellery designers and brands that offer everything from bridal to fine jewellery pieces. 
UK iconic British fashion designer Jenny Packham has collaborated with us to create an exclusive fine bridal jewellery collection, available at Goldsmiths. From everyday showstoppers to beautiful bridal jewellery for the traditional or modern bride, the range includes everything a bride would need for her big day. 
New brands just launched across Mappin & Webb and Goldsmiths include Kiki McDonough, showcasing coloured gemstones in elegant and timeless designs. With a strong British heritage and her flagship store in Sloane Square, London, she continues to lead the way in fine jewellery design with pieces that work for every day, and occasions. 
We also welcomed Susan Caplan to our extensive range of jewellery. Caplan is a vintage jewellery curator, and restores pieces from designer brands, with a keen focus on sustainability as well as style. 
Swiss luxury brand Chopard can also be found at Goldsmiths and Mappin & Webb, and offers a range of stunning jewellery that encapsulates iconic emblems and insignias such as flowers and hearts, pairing them with delicate diamonds for a modern refresh. 
In the US over the last two years, we have widened our selection of luxury brands to include a collection from Uneek. This exceptional fine jewellery brand, from award-winning designer Benjamin Javaheri, combines the world's most stunning diamonds with rich gemstones for bridal and occasion pieces that are simply breath-taking. 
This year has also been a remarkable one for our partnership with BVLGARI, which is famous for its glamorous gemstone jewellery and luxury watches, favoured by many a celebrity and worn to many high-profile events. We are thrilled to be opening a BVLGARI mono-brand boutique in our re-designed Mayors Flagship store in Aventura Mall, Florida later this year.