Celebrating over 100 years of Partnership between Rolex and the Watches of Switzerland Group.
Rich brand history
This legendary watch house was started in London in 1905, by an ambitious 24-year-old Hans Wilsdorf – a true pioneer of his time.
At a time when everyone else thought wristwatches for men were a passing fad, he founded a business focused on wristwatches. It was an 11-ligne, highly precise movement, which allowed him to make his vision a reality and, once military personnel and sportsmen took to wearing a wristwatch, gentlemen soon fell in love with this discrete and practical way to tell the time and to signal good taste. By 1910, the company had produced the first-ever watch to receive the Swiss Certificate of Chronometric Precision, granted by the Official Watch Rating Centre in Bienne.
This was followed four years later by a Class A precision certificate from Kew Observatory – a level previously reserved for marine chronometers. This certification proved that Rolex was capable of making timepieces that were stylish but did not compromise on accuracy. Then, in 1919, Rolex moved to Geneva, Switzerland, marking the beginning of a history that would see the brand inextricably linked with the watchmaking excellence of this country. Since then, it has been worn by everyone from explorers to Presidents, celebrities to civil-rights activists, and become one of the most sought-after watch brands in the world, not least for its ability to design iconic timepieces with similarly iconic names.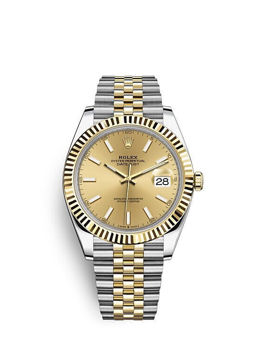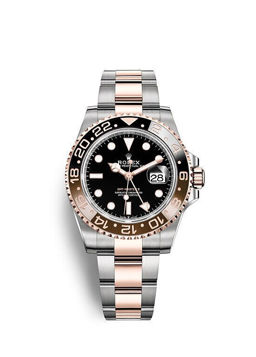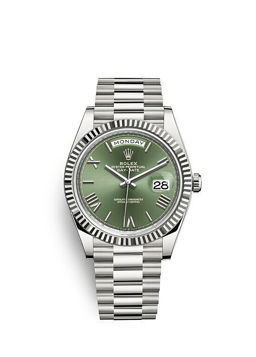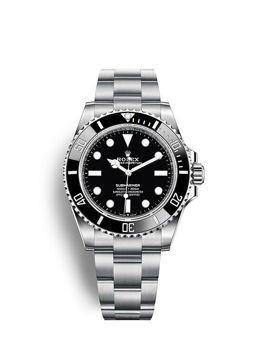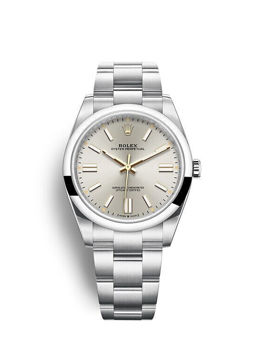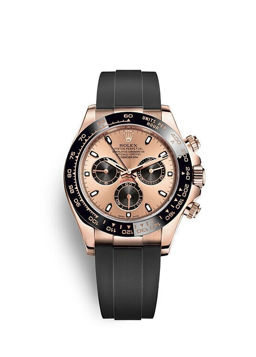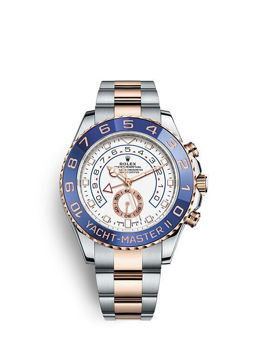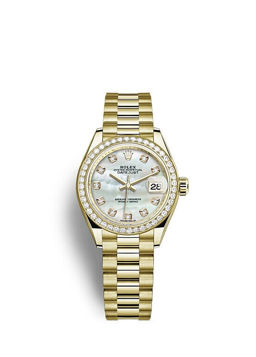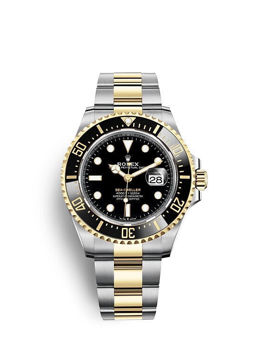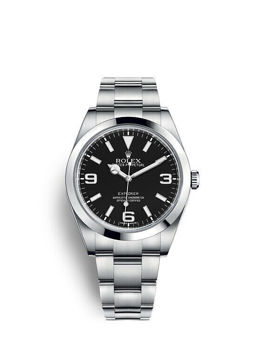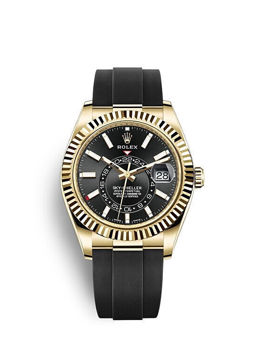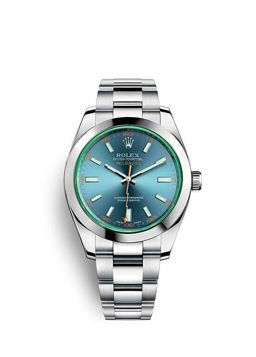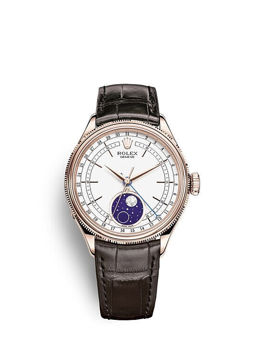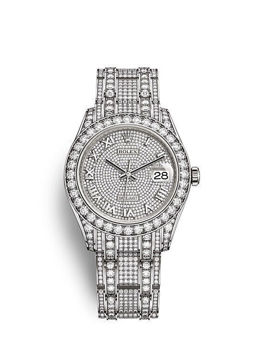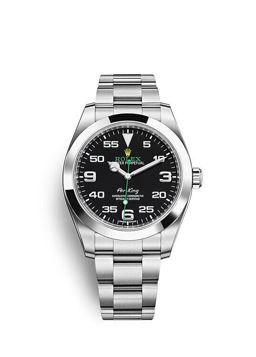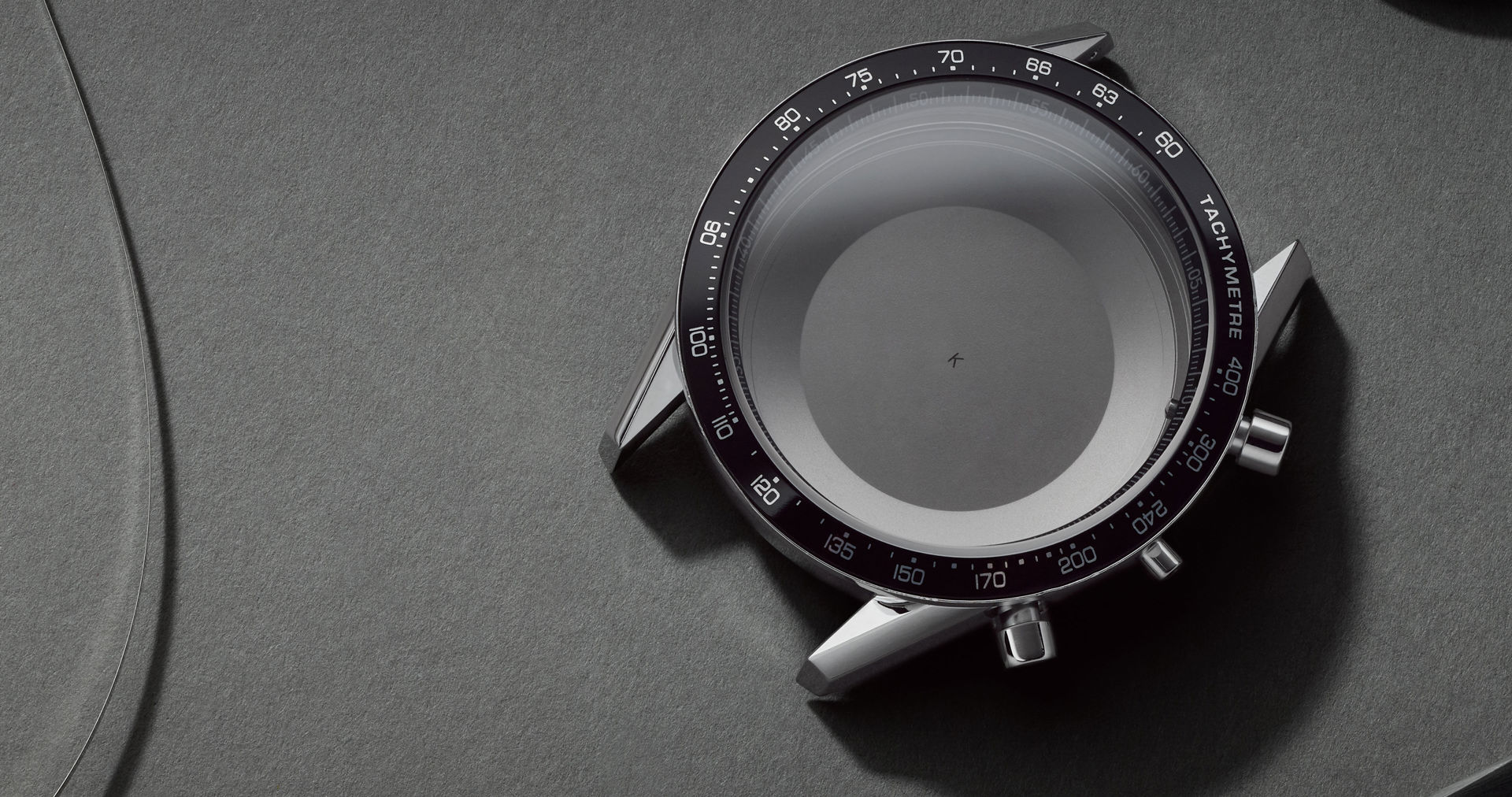 Our partnership with Rolex
100+ yrs
2019 marked the 100 year anniversary of our partnership with Rolex
7
Rolex mono–brand boutiques (as at May 2022)
Our partnership with Rolex
The Watches of Switzerland Group has retailed with Rolex for over a century. Back in 1919 we were selected to be one of the first to sell the brand, welcoming Rolex to our Northern Goldsmiths showroom in Newcastle, which first opened its doors in 1892. In 1935, we installed a vast four-sided golden Rolex clock above the showroom and that very same showroom remains on the same corner of Blackett Street today. Our two companies have worked closely together for over 100 years, with Rolex being woven through every aspect of our business from our impressive Rolex showrooms to our marketing, events, and media communications.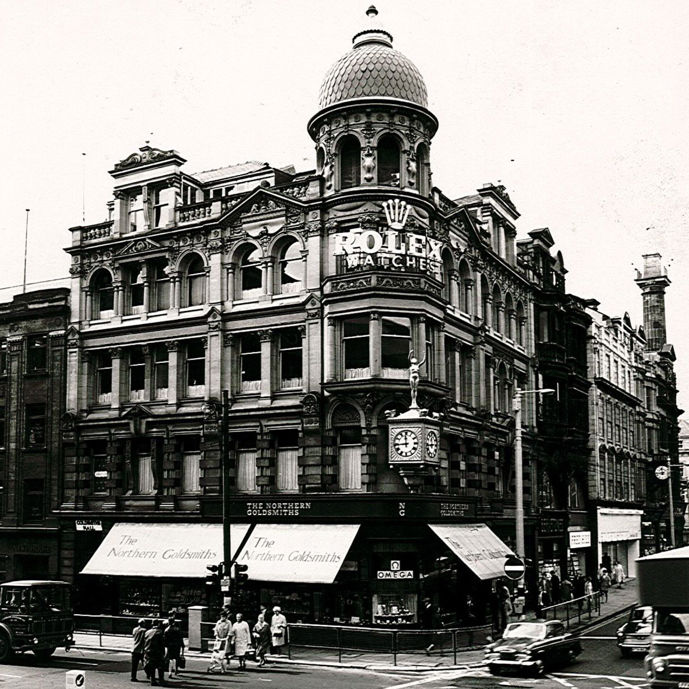 Celebrating 100 Years of Partnership
In 2019 we celebrated our centenary with Rolex with a series of clients events, commencing with an exclusive event for 100 customers at the Baltic Centre for Contemporary Art, Newcastle; the town where the partnership between Rolex and the Watches of Switzerland Group began.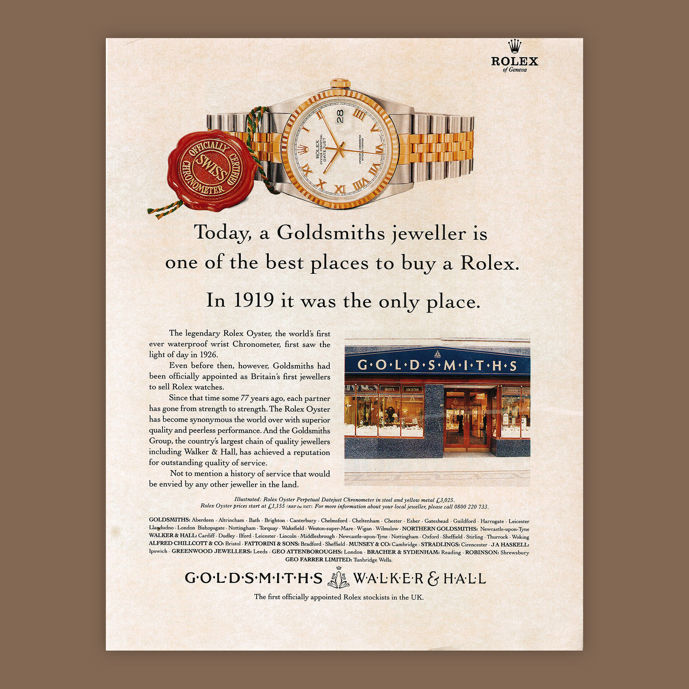 The Watches of Switzerland Group and Rolex support The Princes Trust
In honour of the centenary, we partnered with Rolex to unveil 100 specially engraved Rolex watches and a donation from each watch sold raised money for the Prince's Trust to support disadvantaged young people across the UK.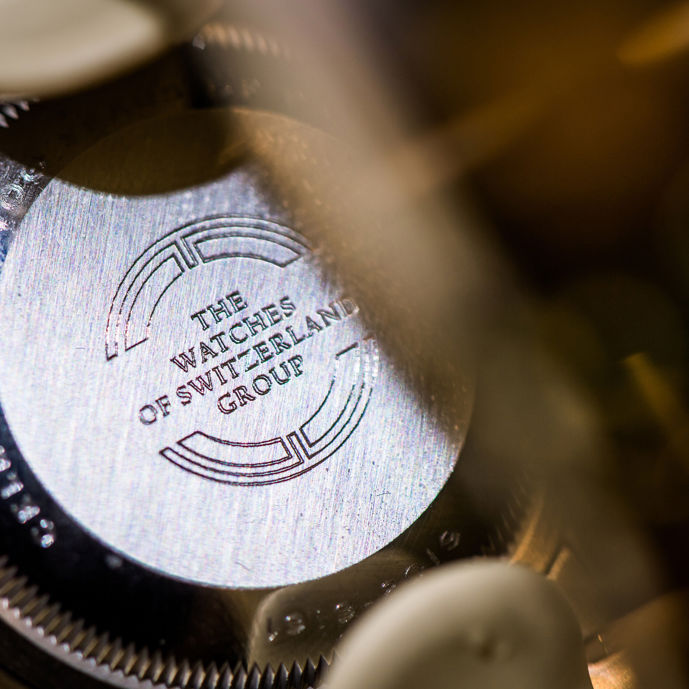 the partnership between the watches of switzerland group and rolex
We are privileged to partner with Rolex on seven mono-brand boutiques in prestigious locations in the UK and the US in the Wynn Resort, Las Vegas; Orlando, Florida; Glasgow, Scotland; and Bond Street, London as well as within Heathrow Airport, London. We also partner with Rolex in both the UK and the US on client events and invest in co-operative marketing activity.