Back in 1926, a watch dealer and maker known as 'Veuve de Philippe Hüther' registered the trademark 'The TUDOR' for Hans Wilsdorf, the legendary founder of luxury watch brand Rolex.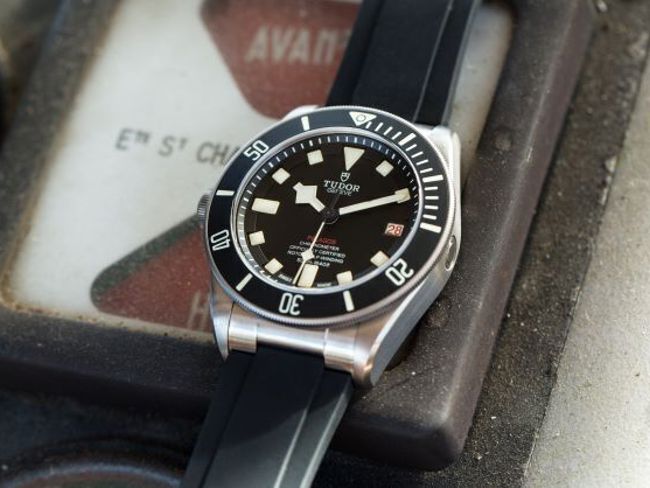 "For some years now, I have been considering the idea of making a watch that our agents could sell at a more modest price than our Rolex watches, and yet one that would attain the standard of dependability for which Rolex is famous. I decided to form a separate company, with the object of making and marketing this new watch. It is called the TUDOR watch company."
BORN TO DARE
TUDOR stopped retailing in the UK and the US for a period at the end of the 1990s until the relaunch in the US (2013) and UK (2014) and TUDOR has now created a very strong and loyal client base – one that only grows with every new release. It is also a supplier to many professional and military operations. TUDOR was chosen by the French Navy in 1956 and with their collaboration, introduced what is recognised as their signature design cue, the 'Snowflake' hour hand in 1969. This allowed more luminous material to be added to the dial and hands as an aid to visibility in low light conditions. Some of the most iconic TUDOR models include the Pelagos, and its most recognisable design, the Black Bay. New TUDOR Black Bays always garner attention from press and collectors alike. The release of the TUDOR Black Bay Fifty-Eight 925 watch, in 2021, was much talked about due to the brand's use of silver, something that is rare within the watch world due to the softness of the metal. TUDOR however developed its own silver alloy to ensure the piece is as strong and long wearing as possible. TUDOR's diverse fan base is reflected in its roll call of ambassadors, which include ex-footballing legend David Beckham and The All- Blacks Rugby Team.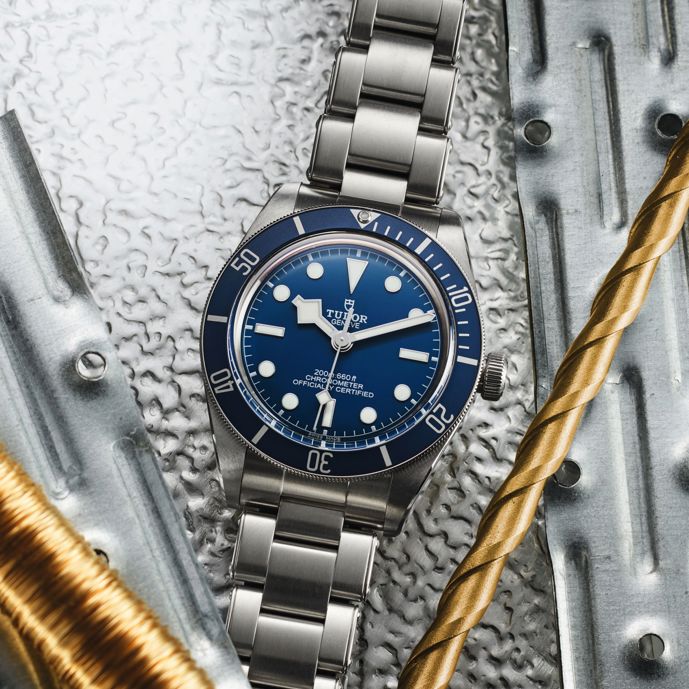 Our Partnership
We are proud to have opened the first TUDOR boutique in the UK in 2020, along with a mono-brand boutique at The Mall at Millenia in Orlando, Florida. Both boutiques, house some of the most iconic collections from the brand, including exclusive-to-the-boutique collections and the under-the-radar TUDOR Royal collection. Exciting introductions in recent times include 2019's homage to a prototype they supplied to the US Navy in the 1960s, the Black Bay P01 and their latest in the form of the Black Bay Pro, a professional tool watch with a GMT function that draws inspiration from the 1952 North Greenland Expedition. As well as working together on training our colleagues, we also partner with the brand on marketing across a multitude of channels and disciplines. This includes both regional and national print and outdoor advertising opportunities, as well as across our social media channels and CRM. We also included TUDOR in our video-first UK Group campaign, one of our most successful projects, and often include its models in our unique content creation and photography, such as in photoshoots for our in-house print title Calibre, as well as across our online Calibre platforms, and our dedicated podcast. Last year saw us host a TUDOR event for 60 clients at an exclusive venue in London's Mayfair for an intimate dinner. The evening was hosted by our very own President of the UK & Europe, Craig Bolton, and the General Manager of TUDOR in the UK, Sven Olsen. TUDOR mono-brand boutique, Westfield White City, London