Goldsmiths Warrington is situated in Golden Square, the main shopping destination in the town centre. The new expanded showroom with an elegant wrap around glass frontage and fresh luxury interior, open plan layout, aims to revolutionise the way clients experience and purchase exquisite jewellery.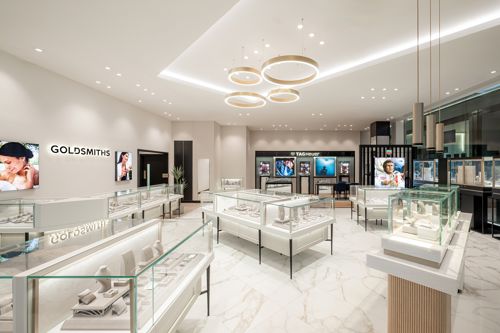 The light, open plan showroom features a monochrome palette of luxurious materials such as white-washed oak timber; white terrazzo and blackened steel have been combined with visual architectural forms that include repeating vertical lines and soft curves inspired by the Goldsmiths logo.
The key features of the new Goldsmiths Warrington showroom are:
The expansion into adjacent unit to create larger sales and large back of house space for colleagues.
Branded areas for prestigious watch brands TAG Heuer, Rado, Tissot and Raymond Weil
A dedicated service & repairs seating area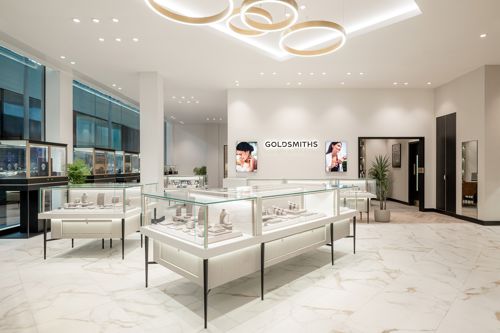 Watch enthusiasts can enjoy these exclusive brand areas offering the ideal meeting place for true watch connoisseurs.
The new showroom is also home to Goldsmiths own diamond and jewellery collections with each piece designed to suit a diverse range of styles and tastes, so you are sure to find the piece perfect for everyone. Plus, an array of fine jewellery from the iconic fashion designer Jenny Packham, Goldsmiths has an exclusive range of engagement rings from the designer collection to make your moment extra special.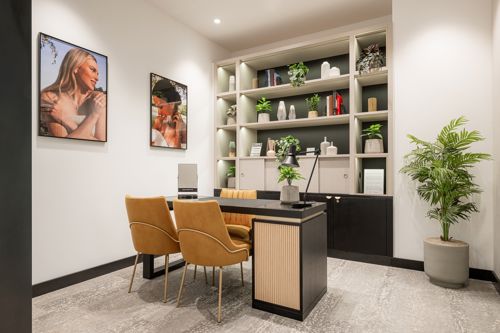 "We are delighted to announce the opening of Goldsmiths Warrington, further expanding our presence in the Northwest of England. This new showroom represents our commitment to providing exceptional luxury jewellery and watches to the local clients. With its modern design and curated selection of prestigious brands, Goldsmiths Warrington will offer a unique shopping experience for our clients. This opening is a testament to our continued growth and dedication to delivering the finest quality products to our valued clients."