Located just nine miles east of Birmingham, Solihull has established itself as an attractive metropolitan borough with its own unique character. The Touchwood shopping centre is a mix of elegant malls with a stylish retail offering. The centre benefits from natural light throughout and each arcade has been developed with its own personality and ambience to enhance the shopping experience, which is the ideal location for the new luxury concept Goldsmiths showroom.
With a luxurious and modern retail environment that embraces more of a lifestyle-led, relaxed shopping experience, Goldsmiths' Solihull features a whole new interior design and an exceptional showcase of luxury timepieces from the most prestigious brands in Swiss watchmaking alongside world-renowned fine jewellery brands.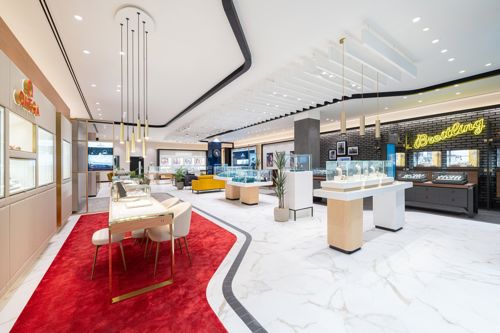 The updated retail showroom features:
Increased focus on luxury watch brands with dedicated areas for OMEGA, Breitling, Longines and Grand Seiko
Introduction of luxury watch brands Doxa and Hamilton
Goldsmiths diamond jewellery offering alongside engagement, wedding, and eternity rings
A large new hospitality area plus a repairs & service lounge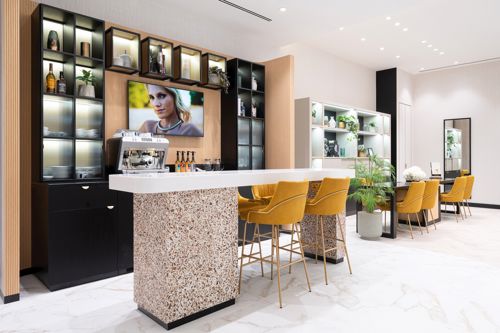 The new showroom houses a vast collection of luxury Swiss watches that you will have the chance to experience, such as the latest releases from OMEGA featuring the new Prestige DeVille collection and the Longines x Watches of Switzerland Exclusive Hydro Conquest set.
Clients are also able to browse the luxury jewellery offering from the in-house diamonds' collections to the designer brands FOPE, Gucci, Messika, Jenny Packham.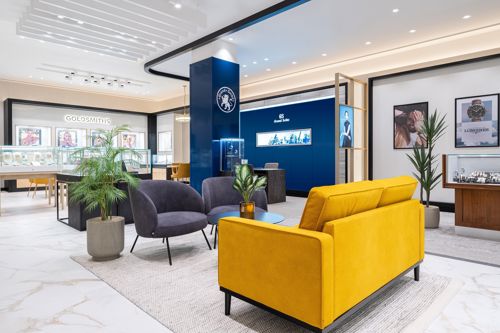 "Goldsmiths Solihull has undergone an exciting relocation to provide local clientele with a significantly larger showroom housing the finest selection of luxury watch brands, in a new high-end showroom with the premium hospitality area for clients to relax and explore the additional new watch and jewellery collections. We look forward to welcoming people through the door."