Hublot is delighted to announce that as part of its ongoing relationship with leading luxury watch retailer the Watches of Switzerland Group the brand is expanding its presence in additional stores. The four new additions this Summer has expanded Hublot's current boutique presence to 18 Watches of Switzerland Group stores in the UK and 4 in the US.
Upon entering the new Hublot areas, visitors will be greeted by the unique 'Art of Fusion' inspired Hublot décor.  In the Lakeside and Metro Centre 'shop-in-shop' experience unique ways of blending materials will highlight the modern and pioneering spirit of Hublot combined with the Watches of Switzerland Group's 240 years of experience as a luxury watch retailer.
Hublot novelties and classics will be available including the new 'Classic Fusion Aerofusion Chronograph Watches of Switzerland Group Special Edition'. The watch is a combination of Hublot's 'Art of Fusion' philosophy and the Watches of Switzerland Group's dedication to providing premium and exclusive watches and retail experiences to their clients. The Classic Fusion Aerofusion Chronograph 'Watches of Switzerland Group' Special Edition 45mm seamlessly blends a striking black ceramic case with a black skeleton dial featuring red details, which are also seen on the alligator and rubber strap. The timepiece carries a HUB1155 self-winding chronograph movement and has a 42-hour power reserve. The new Classic Fusion created in collaboration with the Watches of Switzerland Group adds to previous special editions created jointly by Hublot and the Watches of Switzerland Group since 2018.
"We are excited to continue our UK expansion in partnership with the Watches of Switzerland Group and increase awareness of Hublot around the country. The stores will have Hublot novelties and classics available for clients to discover, in a setting that fuses Hublot's 'Art of Fusion' retail concept with the Watches of Switzerland Group's longstanding expertise and luxury watch retail."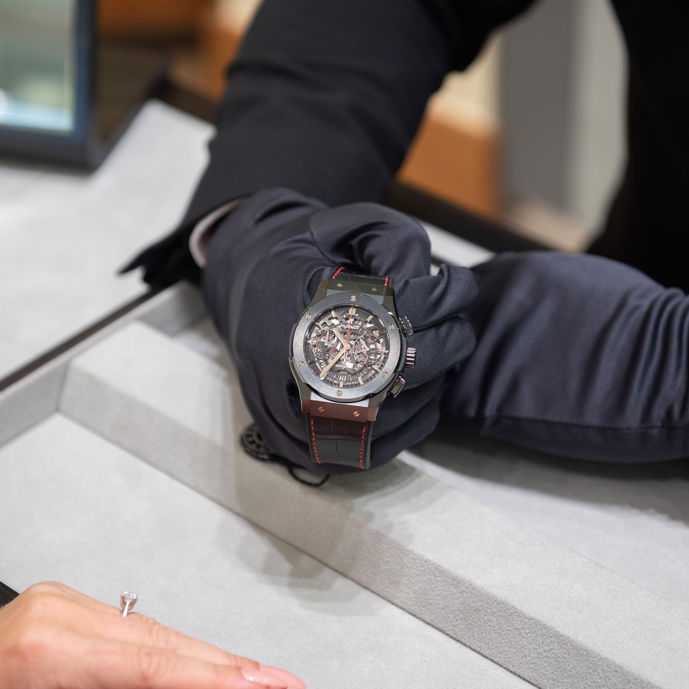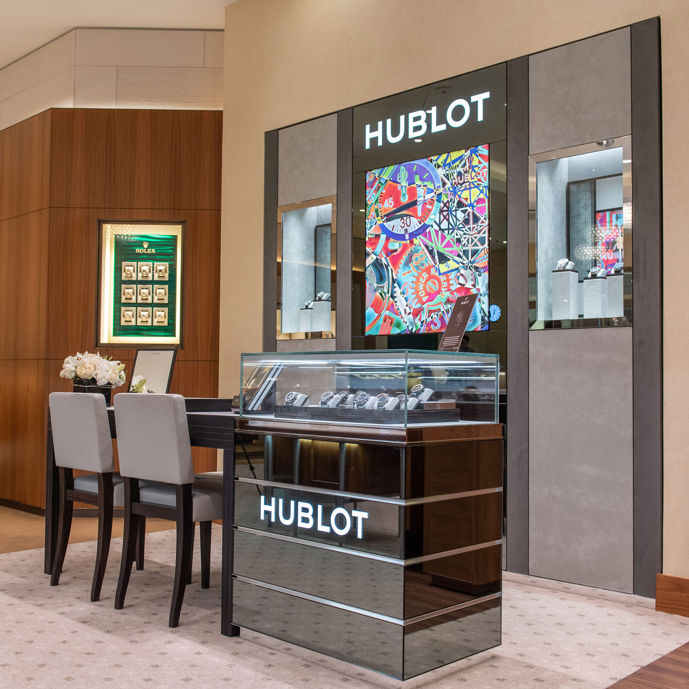 "We are delighted to announce the presence of Hublot in our Goldsmith stores. Hublot's unique and original watches fit perfectly into our offering and retail experience. It's a great opportunity to show our strong partnership and special edition collaborations to regional clients."