Widely regarded as the inventor of the wristwatch for men, Cartier was established in Paris in 1847 and is arguably one of the most recognisable Maisons in the world.
Leading the way in creative watchmaking
Cartier timepieces are synonymous with luxury, style, and a chic Parisian aesthetic. From its love of unusual case shapes to the Roman numerals with the word 'Cartier' written on either the VII or the X, and the blue cabochon on the crown, the Maison's design codes are as iconic as its collection names. Cartier is credited with inventing one of the first wristwatches, the Santos. It was designed in 1904 by Louis Cartier for famed Brazilian aviator Alberto Santos-Dumont and is still one of their most popular collections today. The Cartier Tank, launched in 1917, cemented its reputation as a maker of beautifully designed, original timepieces. Its unusual rectangular case was inspired by the new Renault tanks Louis Cartier saw in use on the Western Front – a rather macabre source but it yielded an elegant and timeless watch nonetheless, which has been adapted throughout the Maison's history. Cartier has since developed its own range of in-house watch movements and has led the way in creative watchmaking with such designs as the Masse Mysterieuse, where the entire movement is part of the winding mechanism, and also its love of using unexpected case shapes. A rectangular case and dial are a firm favourite at Cartier, and many of their pieces use this shape to create streamlined silhouettes and elegant cuts.
However, in 2007 Cartier introduced the Ballon Bleu, a round watch with the crown uniquely encircled by a smooth extension of the case drawing inspiration from a balloon. 2021 saw significant product launches for Cartier, including the updated Cartier Santos Dumont and the Cartier Tank Must, a piece that took inspiration from the Cartier archives. The range of Cartier Tank Musts included those on steel bracelets and those on leather as well as the very well-received limited-edition pops of colour. They also launched a very exceptional Cartier Tank Must that had an eco-feature: a 'solar beat' movement with a photovoltaic cell, powered by light, which can only penetrate the watch's dial through its numerals.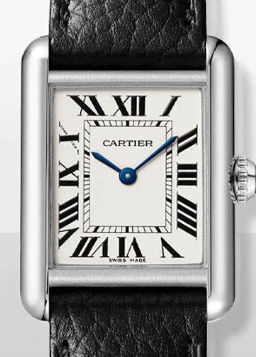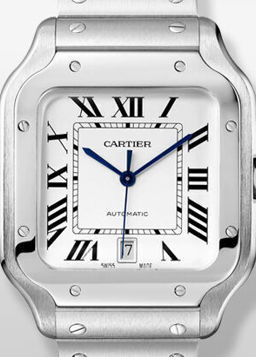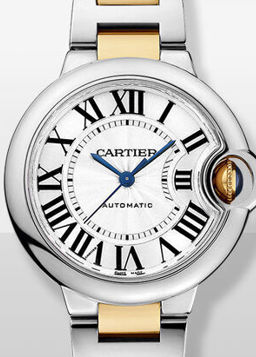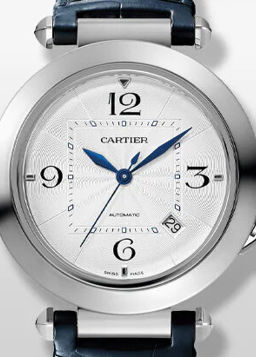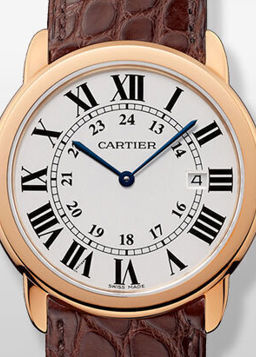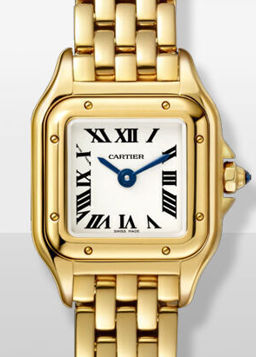 Our partnership
Our partnership with Cartier spans over 70 years. We have our own Cartier Boutique housed within our flagship Watches of Switzerland showroom on Regent Street, London along with presence in 15 of our showrooms and a growing presence online. In the US Cartier is present in nine of our showrooms and online. Our experts within our showrooms are highly trained in all things Cartier to ensure we provide an exceptional personalised service to each and every client coming to look at the watches from this storied Parisian brand. We work with Cartier on many marketing activities across both traditional and digital media, including promoting them through our social and CRM channels. We also create bespoke emails and articles on the brand on our Calibre online channels. Cartier makes regular appearances in our in-house print title, Calibre, and it has been discussed many times throughout several different episodes of our Calibre podcast. In more recent months, this French Maison has been a part of our uniquely curated content themes throughout the business, where we create our own photography of the timepieces to use across all of our channels where appropriate. The brand was also part of our successful "Anytime. Anywhere." campaign in the US.