One of the giants of watchmaking, Omega enjoys brand recognition all over the world – and on the moon.
Pinnacle of luxury watches
OMEGA watches are the pinnacle of luxury watches. Their record breaking precision, reliability, versatility and good looks are but a few of the reasons why OMEGA watches have partnered with the likes of NASA, and the world's favourite secret agent James Bond.

Since 1848, OMEGA watches have been to the deepest depths of the ocean as well as being the first watch ever to be worn on the moon, the brand continuously makes history and has established a reputation of being one of the world's great watch brands. Masters of the traditional art of watchmaking, they have proved themselves to be among the industry's most adventurous pioneers.

For more than a century, OMEGA has been involved in the precision timing of international sporting competitions in athletics, swimming, golf and sailing and, since 1932, the Olympic Games. The Olympic and Paralympic Games give OMEGA the opportunity to serve the world's best athletes with ultimate precision and unreserved pride.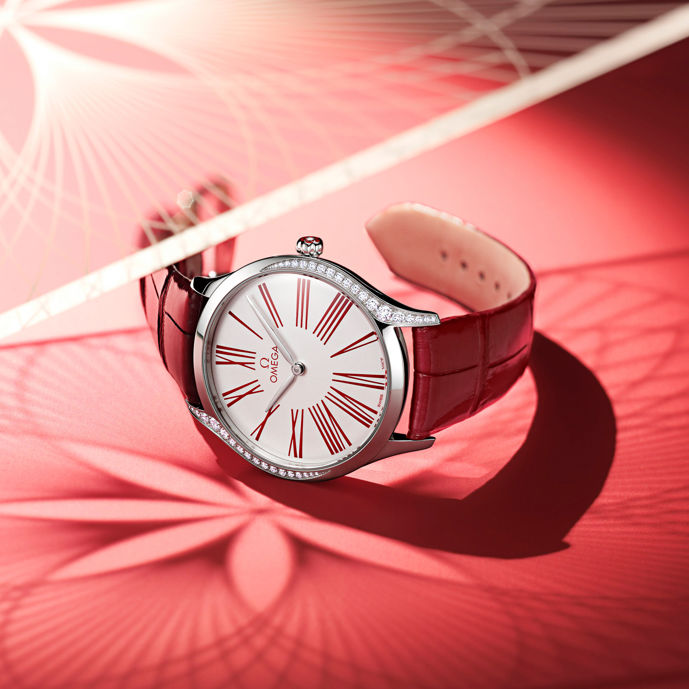 COSC certified chronometers
Introduced in the OMEGA Globemaster, the new Master Chronometer certification is granted to watches that pass a series of eight tests approved by the Swiss Federal Office of Metrology (METAS) and whose movements have already been qualified as COSC certified chronometers. Master Chronometer marks another turning point for OMEGA, whose legacy has been built on its commitment to quality, design, precision and quality.

We have been in partnership with OMEGA since the 1950's and we are proud to work in partnership on OMEGA mono-brand boutiques.