Space, James Bond and the Olympics – when it comes to co-associations, OMEGA certainly beats most watch brands in terms of cool, but above that is their absolute mastery of technology and ability to produce some of the finest movements available today.
Humble Beginnings
However, its beginning is more humble, namely a small workshop in the village of La Chaux de Fonds, Switzerland, in 1848, where watchmaker Louis Brandt set up his business, La Generale Watch Co., specialising in assembling pocket watches from parts sourced from local craftsmen.
Passionate about precision, he spent his life developing the most accurate watches he could, and, when Louis passed away in 1879, his sons Louis-Paul and César took over the business determined to carry on their father's legacy, laying the foundations of this iconic watch brand. Paul-Emile Brandt assumed control in 1903 and renamed the brand OMEGA after the success of the 'OMEGA Calibre' from 1894.
Always at the forefront of technology, OMEGA recognised the genius of the George Daniels Co-Axial escapement, patented the design and went into production in 1999 with what is arguably the most significant development in horology for 200 years. This type of escapement provided the stability and accuracy to develop the rigorous testing criteria that allows them to pass both the COSC and METAS testing and describe their watches as Master Chronometers.
This pursuit of accuracy led to OMEGA being chosen as the timing partner for the Olympics, which it has done since 1932. It was certainly a factor in the brand's Speedmaster being chosen by NASA based on quality testing, as the watch that went to the Moon in 1969; that and being able to withstand -18ºC for four hours. As well as going into space, OMEGA has also conquered the depths of the ocean, going deep into the Mariana Trench on adventurer Victor Vescovo's vessel Limiting Factor.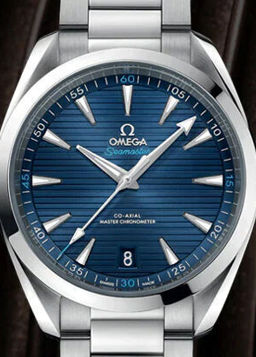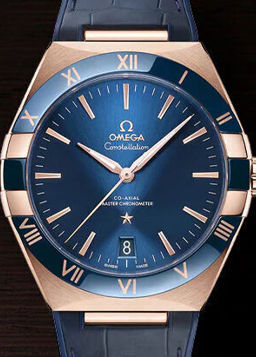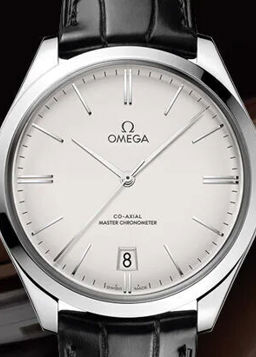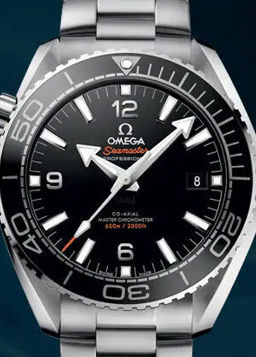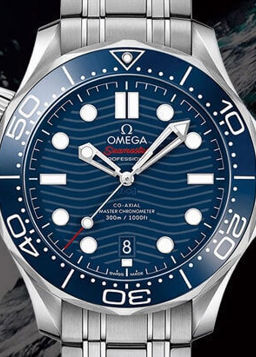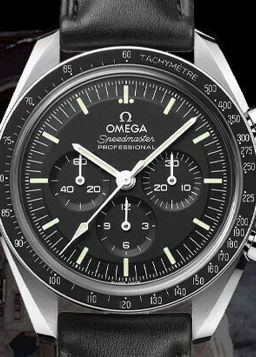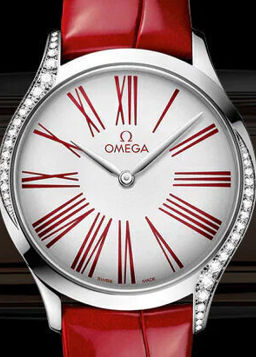 Our Partnership
OMEGA's record-breaking precision, reliability, versatility, and stylish aesthetics are reasons why this iconic brand is so popular, and we are proud to have been in partnership with the brand since the 1950s, having seen it go from strength to strength.

We continued to partner with OMEGA through our digital campaigns to drive multichannel sales, along with new activity specifically to drive footfall to our new OMEGA boutiques in Battersea Power Station and Canary Wharf, London. 2022 saw the opening of an OMEGA mono-brand boutique in Europe, located on the Biblioteksgatan in Sweden, a first for the Watches of Switzerland Group and for OMEGA, marking a significant milestone in both of our history. Large out-of-home sites created brand awareness in the locality for launch along with one-to-one press appointments. Since then, we have opened an OMEGA mono-brand boutique in Copenhagen.

We continue to support the OMEGA Bond Watch, coinciding with the 60th anniversary of Bond celebrated in October 2022, as well as releases of models such as the Ultra Deep, the Seamaster in green and the core collection through our Calibre Podcasts, Calibre Online and YouTube videos. We support our partnership with OMEGA through regular social media posts and creation of clienteling guides for one-to-one appointments in showrooms.

In 2022, we supported OMEGA with an exclusive roadshow of the novelties for our mono-brand boutiques, with enhanced hospitality, where clients were able to explore the new timepieces in a fully immersive OMEGA branded environment with our expert teams.

For the first time, Las Vegas served as the host city to the Concours d'Elegance within the Wynn Resort. To capitalise on the prestigious foot traffic and clients interested in luxury automobiles, our Las Vegas boutique hosted a two-day OMEGA event showcasing new products with the support of a watchmaker, elevated hospitality, and special gift with purchase. The OMEGA boutique event hosted 14 appointments for 26 clients and saw over 300 walk-ins throughout the weekend.