Situated at Liverpool One, on Paradise Street, the showroom has undertaken an extensive expansion and refurbishment and is ideally located with its wrap around frontage. There is a dedicated entrance for the new Rolex area which exudes a sense of luxury, craftsmanship and sophistication. The design reflects the timeless and iconic Rolex style, with the use of premium materials such as marble, polished wood, and leather with the inclusion of private clients' booths to enhance the sense of exclusivity. The perfectly lit display cases are designed to highlight the watchmaking excellence and beauty of each timepiece.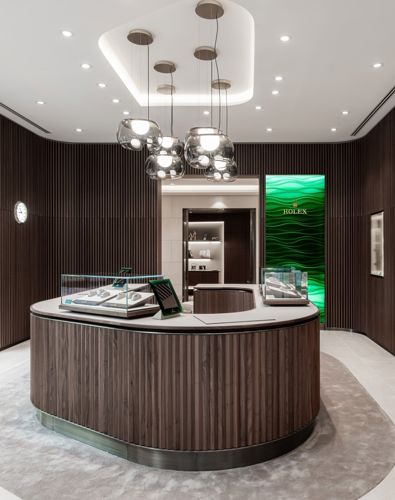 The other entrance into the main Goldsmiths Liverpool showroom, showcases the interior features of the Goldsmiths Luxury concept, providing an immersive and opulent shopping experience for watch and jewellery enthusiasts. The expansive showroom designated watches areas for prestigious brands; Cartier, TAG Heuer, TUDOR and Zenith. These branded watch areas allow clients to immerse themselves in the unique heritage and innovation of each brand, exploring their exceptional collections, brand exclusives and guided through the collection by our in-house experts.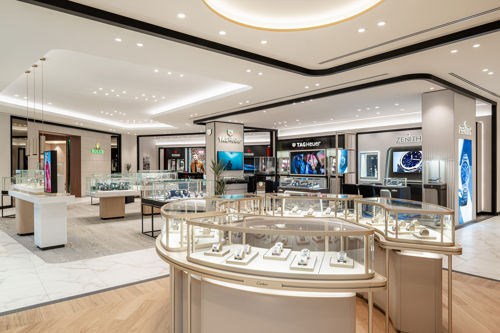 For those seeking exquisite jewellery, the Goldsmiths Liverpool showroom will have dedicated areas for FOPE, Messika, Roberto Coin coming next month, and Mappin & Webb jewellery. These renowned jewellery brands offer a stunning array of designs, from contemporary diamond pieces and a chic mix of precious metals to timeless and sophisticated pieces, ensuring that every client can find the perfect gift or jewellery pairing with their chosen timepiece.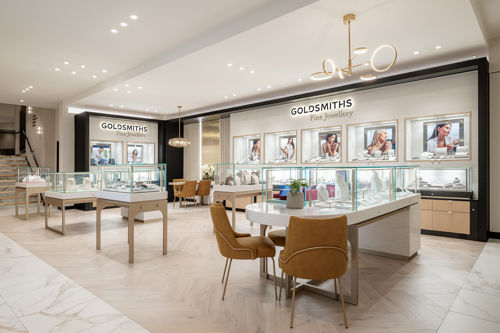 To enhance the shopping experience, the Goldsmiths Liverpool showroom features a hospitality bar, where clients can relax and enjoy refreshments while exploring the collections. Private consultation rooms provide a discreet and personalised environment for clients to discuss their specific requirements with knowledgeable and attentive staff.
Furthermore, the showroom offers a dedicated service lounge, ensuring that clients can have their timepieces expertly serviced and maintained by skilled technicians. With a commitment to exceptional client service, Goldsmiths Liverpool aims to provide a seamless and enjoyable experience for all visitors.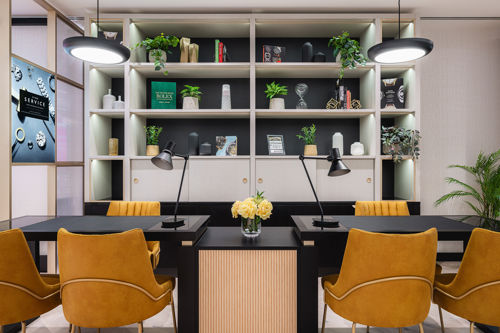 "We are pleased to announce the expansion and opening of the new Goldsmiths Liverpool which is now the largest showroom within our Goldsmiths portfolio. With two floors of luxury watches and jewellery, this showroom represents our commitment to providing an exceptional luxury retail experience to the vibrant city of Liverpool. The showroom features the very latest Goldsmith luxury design concept with a large hospitality bar, private consultation room, watch makers on site and a service lounge. There is large, dedicated Rolex area which also includes a private consultation area for clients, a carefully curated selection of prestigious brands such as Cartier, TAG Heuer, TUDOR, Zenith plus jewellery brands FOPE, Messika, Roberto Coin and Mappin & Webb jewellery. The new Goldsmiths Liverpool showroom will be a destination for discerning customers seeking exquisite jewellery and timepieces. This expansion is a testament to our dedication to delivering the finest luxury goods and creating memorable experiences for our valued clients."