"Cribbs Causeway has been a very important gateway to the southwest for the past 20 years. With this impressive new boutique, situated in the heart of the most prominent location of the shopping centre, we are excited to welcome our loyal clients to experience the whole universe of Breitling and the full spectrum of collections in our signature informal and luxurious setting."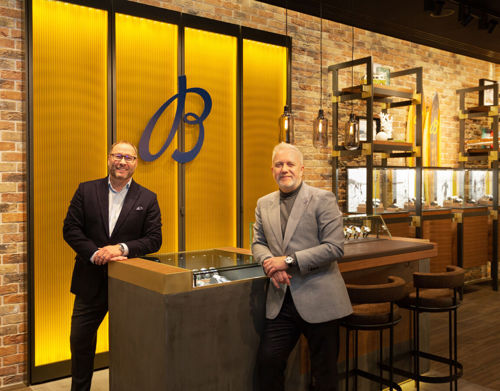 "We are delighted to be opening our 11th Breitling Boutique, in Cribbs Causeway, Bristol. The boutique offers a relaxed, inclusive, and luxurious retail environment, allowing us to provide clients with a fully immersive Breitling experience where clients can explore the extensive range of products the brand has to offer. We look forward to the year ahead with the Breitling, a brand we had successfully partnered with since before the 1980's."
A KEY NEW LOCATION
After the success of its temporary boutique in The Mall at Cribbs Causeway, Breitling is opening the doors to a fully equipped 139.2m² boutique in a key space at the centre of the mall. The Mall at Cribbs Causeway opened in 1998 and is an important place for retail in the southwest of England, with proximity to Bristol, Bath and Cheltenham – so it is a natural choice for Breitling's expansion in the UK. It is the brand's 19th boutique in the UK.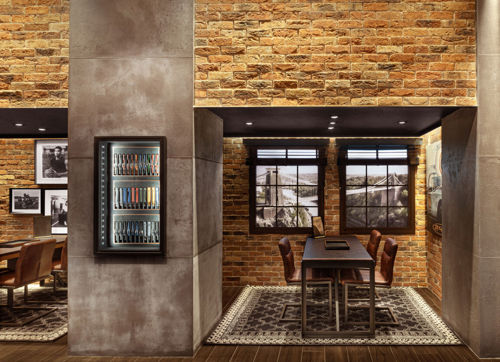 STEP INTO THE BREITLING UNIVERSE
The sweeping glass and metal frontage offers a complete view into the brand's industrial loft-style boutique, which is filled with references to Breitling's three universes – Air, Land and Sea. Customers are greeted with a surfboard, aeroplane propeller and a bicycle all mounted on the exposed-brick walls. Meanwhile, the dark oak flooring, pendant lights, elegant walnut furniture, brass accents, and leather seating align with the brand's global vision for its boutiques. Elsewhere, beautiful, framed photographs offer a glimpse into Breitling's adventurous world, with shots of ambassadors and key brand moments featuring prominently.
Guests can browse the watchmaker's full range through wall-mounted and freestanding glass and steel vitrines, and there are three seating areas to accommodate customers while treating them to Breitling's legendary hospitality. The watches on show include the iconic Navitimer and Superocean, alongside new collections such as the Chronomat GMT, Premier Chronograph Tourbillon and Top Time Deus.