"Following the success of the TUDOR Westfield London boutique we are thrilled to announce the second mono-brand boutique with TUDOR as part of our store expansion plans. We take great pride in working with our brand partners to showcase their products and stories in the most authentic and engaging way possible."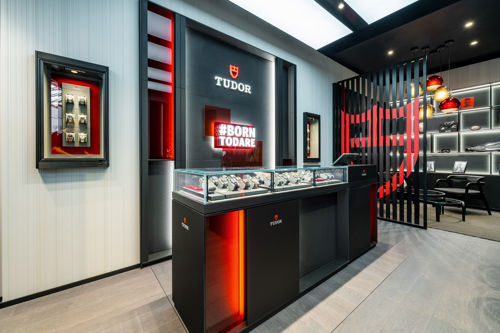 A TUDOR spokesperson stated, "TUDOR are delighted to be joining forces with the Watches of
Switzerland Group again to launch a mono-brand boutique in the Southwest of the UK, and in particular
Bristol – a key shopping destination. This will further strengthen our brand presence and awareness in the
region and allow customers to fully immerse themselves in the brand culture."
The TUDOR boutique will encompass the TUDOR style with red, black and grey colour hues combined
with a mixture of high quality finishes, and will offer an exceptional range of men's and women's timepieces. This includes a range of classic, sporty, diving and heritage inspired watches, as well as the exclusive Black Bay Fifty-Eight Bronze Boutique Edition which is available only at TUDOR mono brand boutiques.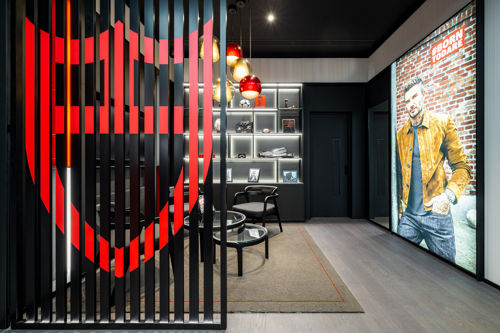 TUDOR is #BornToDare
The TUDOR signature is #BornToDare. It reflects both the history of the brand and what it stands for
today. It tells the adventures of individuals, usually anonymous, who have achieved the extraordinary on
land, on ice, in the air or underwater, with a TUDOR watch on their wrists. It also refers to the vision of
Hans Wilsdorf, the founder of TUDOR, who manufactured TUDOR watches to withstand the most
extreme conditions, watches made for the most daring lifestyles. Finally, it is testimony to TUDOR's
pioneering approach to watchmaking, which has helped to make it what it is today. At the cutting edge
of the watchmaking industry, the brand's innovations are now essential benchmarks. The TUDOR
#BornToDare spirit is supported globally by high-profile ambassadors – David Beckham and, the All Blacks
- whose achievements directly result from a daring approach to life.