"We are thrilled to bring the full Breitling experience to the city of York, where we can showcase the universe of Breitling to our domestic and international clients who visit the city and take in its truly unique history. Once again, we are delighted to partner with watches of Switzerland to bring this project to the region."
This new boutique, Breitling's 23rd in the UK, brings the brand's Manhattan loft-style design to the city's historical heart, Davygate, which has been a major shopping destination for more than a century. The storied brick building that houses the store is complemented by exposed red bricks inside with steel and walnut accents throughout. Regular clients will feel right at home among the signature interiors and design details that reflect Breitling's three universes: air, land and sea. Expect an airplane propellor mounted on the wall, vintage motorcycle memorabilia and beautiful photography featuring brand ambassadors and more.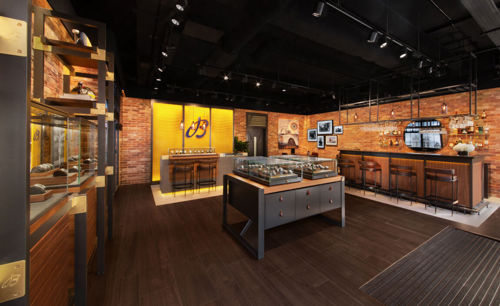 "We are delighted to partner with Breitling in opening this new boutique in York. This marks a significant milestone in our shared commitment to providing exceptional timepieces and unparalleled customer service. We look forward to welcoming watch enthusiasts from the North to experience the Breitling brand in this beautiful new space"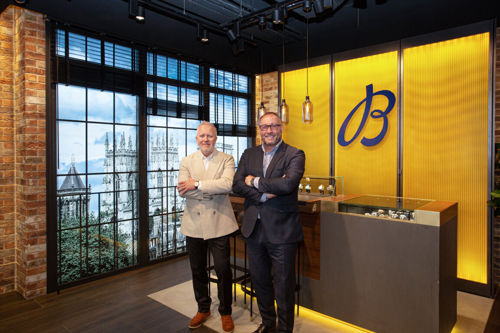 In the glass vitrines, visitors will discover Breitling's range of luxury watches that demonstrate its expertise in combining heritage with contemporary design. The latest Top Time Classic Cars releases are on display alongside the iconic Superocean, Premier and Chronomat collections.
Breitling fans will be familiar with its concept of inclusive luxury and the warm welcome that awaits in all its boutiques around the world. Continuing this tradition, the new Davygate store will have comfortable seating, as well as a bar for hosting parties, events and for quenching shoppers' thirsts as they browse the collections.