Longines has been based at Saint-Imier in Switzerland since 1832
Its watchmaking expertise reflects a strong devotion to tradition, elegance and performance
In its early days, the brand was run by Auguste Agassiz and was a 'comptoir' or trading office like many others in the area. The watches were produced under the 'établissage' system, whereby watchmakers worked at home. In 1867, Ernest Francillon, Agassiz's nephew and successor decided to abandon this production method and he brought together the different stages that go toward making a watch under one roof. The Longines factory was born. From then on, the factory in Saint-Imier steadily developed and produced many horological creations that gained international recognition.

Longines was rewarded by various prizes which gradually gave the Company its reputation of winning the most awards in international and world exhibition up until the 1929 exhibition in Barcelona, by which time Longines had won no fewer than ten Grand Prix. In 1889, Francillon patented a trademark comprising the name Longines and its now famous winged
hourglass. Longines also made a name of itself in sports timekeeping and designed timing equipment that gained the brand a worldwide reputation. Using its expertise, the brand established a network of advantageous links with the world of sport timekeeping which enabled it to offer its skilled services to various prestigious sports during the 20th century.

Today, Longines is proud to continue its tradition by creating products based on values that it has adhered to throughout its history. Longines also follows its vocation in the field of sports timing, namely in alpine skiing and equestrian sports.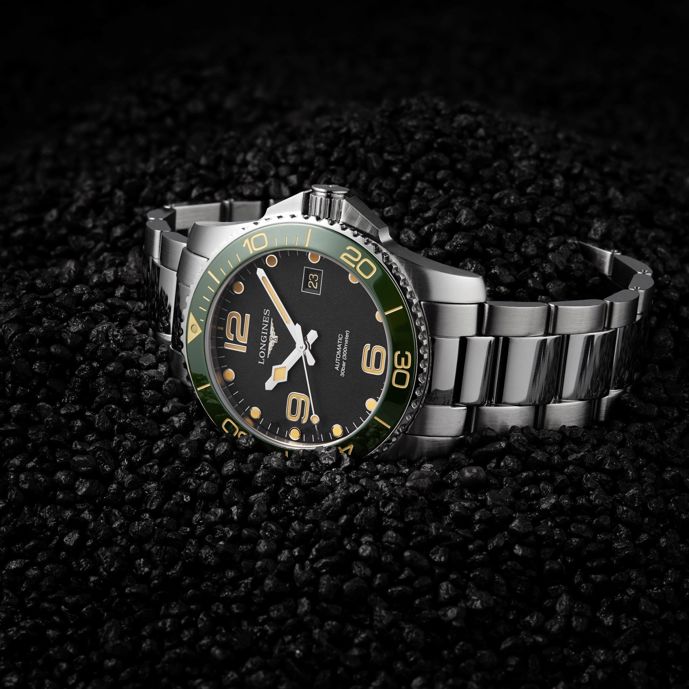 Our Partnership
We have a long-standing partnership with Longines spanning over 65 years and have worked closely with the brand on many events and in-store experiences. Our internal experts help to communicate and educate our clients on Longines' history, heritage, and its incredible timepieces. We have also collaborated with the brand on exclusive first-to-market opportunities, allowing us to retail the models ahead of anyone else for a limited period. This includes the ladies' models from the Conquest Classic collection in 2019 and the Longines Spirit Zulu Time for 2022, for which we had an exclusive first-to-market for the first six weeks following launch. We frequently promote the brand through our traditional and digital marketing channels and include them in our themed photoshoots, and features, in our in-house print title Calibre. In the US, Watches of Switzerland hosted the Hamptons Classic Horse Show – the only retail partner in its history, in collaboration with long time event partner, Longines. The Watches of Switzerland Airstream mobile retail unit was on site to greet the spectators throughout the high-peak week and weekend.